Jurassic Park dvd (2010)
The lost world dvd (2010)
Jurassic park III dvd (2011) et jpIII dvd edition 100 ans universal
Famille t rex papo(2011)
Raptors papo(2011)
une boite entière de dinos papo (dont le brachiosaure)(2011)
Jurassic park original soundtracks(2012)
Gaumont pathe le mag juin 2015
Jurassic world blueray et blueray 3D
E billet fallen kingdom 4dx gaumont
Gaumont Pathé le mag Juin 2018
Figurine stigymoloch (gagné car j'ai réservé mes places pour FK au gaumont avnt le 8 mai
)
Jurassic World: Fallen Kingdom soundtracks
Jurassic World :Fallen Kingdom Bluray+4K UHD steelbook
Et je suis en train de confectionner un coffret pour ranger tout ça

Je suis très conservateur mon dvd jurassic park est l'un des objets auquel je tiens le plus (avec mon ordi, mes disques d'ac dc et ma tour eiffel en toc que j'ai depuis 2008, et avant tous mes autres dvd que j'aime pourtants tous beaucoup)
Photos prochainements...
Dernière modification par motherfuckintrex (30-10-2018 15:16:50)
---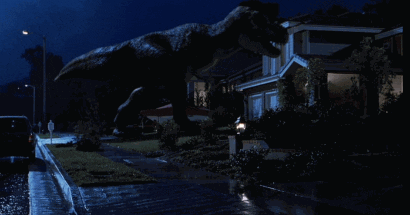 Don't fight for slavery! Fight for liberty!
Soldiers! in the name of democracy, let us all unite!